2023.03.16
Milan Design Week 2023
We invite to collaborate with we+, a contemporary design studio, to exhibit works that expand the possibilities of ARAKAWA GRIP at Almach Art Gallery in Milan Design Week 2023.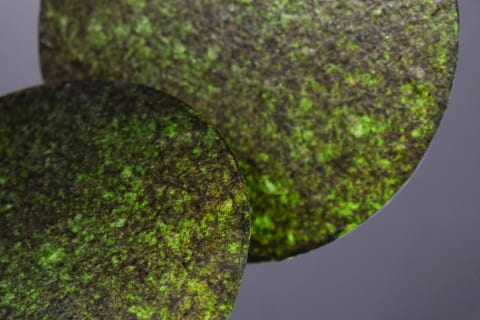 Event Information:
Title:  Less, Light, Local
Subtitle: The NORI Project exploring the future of seaweed through Arakawa Grip technology
Venue: Almach Art Gallery(Via Gaudenzio Ferrari, 3, 20123 Milan, Italy)MAP
Time & Dates: 11 am to 7 pm, Tuesday 18 to Sunday 23 April 2023
organizer: Arakawa & Co., Ltd.
Director: STUDIO BYCOLOR
Creator: we+
Cooperation: KITOTE, NBC Meshtec Inc
Support: NATIONAL FEDERATION OF FISHERIES CO-OPERATIVE ASSOCIATIONS, Seaweed business promotion council of National Fisheries Federation, Tanaka-Masazou Co.,Ltd.

Website: https://www.arakawagrip-global.com/50grips/mdw2023/
Press Release

"50 GRIPS", Arakawa's 50th anniversary project
Arakawa will celebrate its 50th anniversary in September 2023.From 2023 to 2024, we will carry out various planning as"50 GRIPS" to commemorate the 50th anniversary. The logo was designed by graphic designer, Azumi Mitsuboshi, designed the logo. The color scheme, based on the dark blue color that gives an impression of "Arakawa, a company with reliability and technology" as an unusual feature, and the sunlit pink color that represents the sunlight that expands creativity, was designed by STUDIO BYCOLOR, the total direction for the project.