Tokyo showroom 'TIERS'
The concept of Tiers, the headquarters building of Arakawa & Co., Ltd. located in Omotesando in Tokyo, is a showroom and gallery that is not restricted to professionals, but open to the city. It creates an open environment in which people passing through the city can freely visit.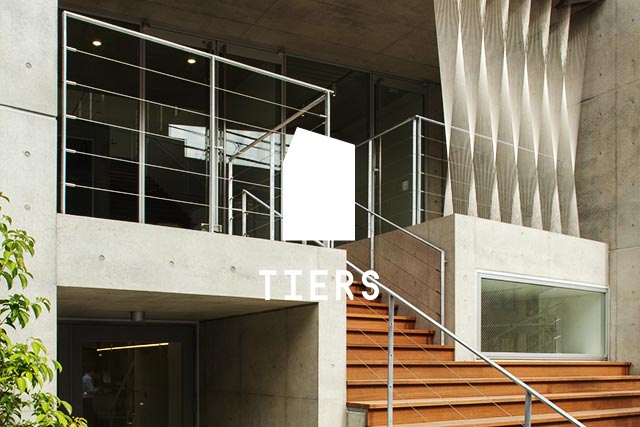 Tiers includes a grand staircase leading from the exterior city street to inside the foyer, a terrace on the middle floor, and eventually, the top floor, with a façade of interlinking wire cable patterns, gradually creating a continuous space with the city. On the middle floor, the staircase diverges into a culvert-like terrace, thus connecting with the space within as well.