2022.10.13
Arakawa wins Good Design Long Life Design Award 2022 for ARAKAWA GRIP sysmtem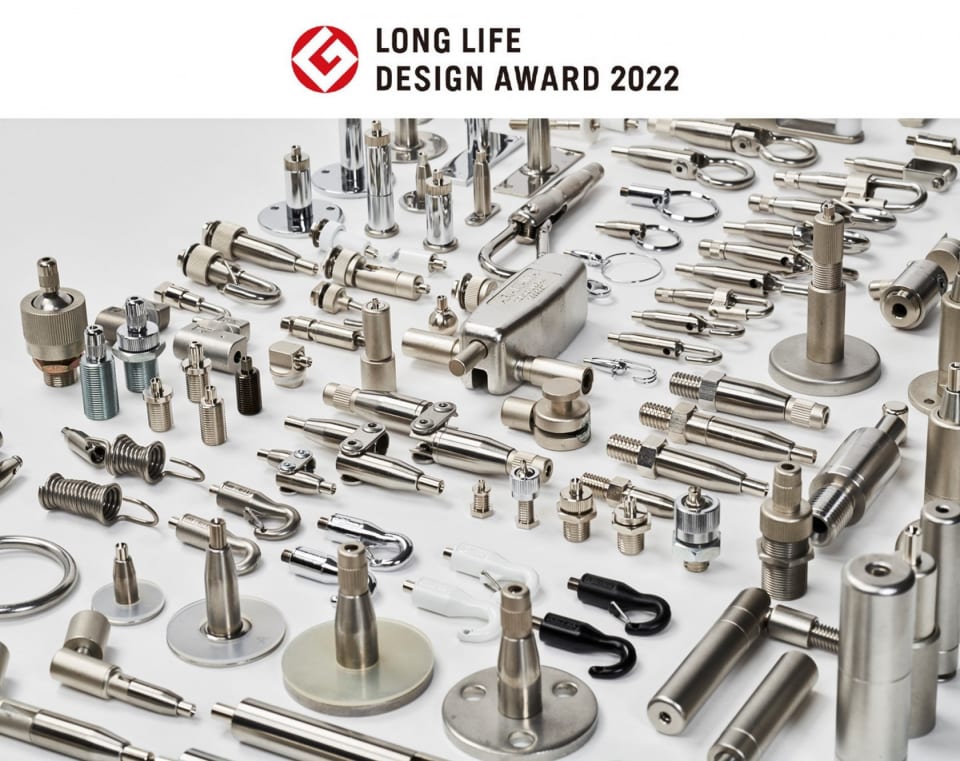 Tokyo, October 13, 2022 – Our original wire-hanging system, "ARAKAWA GRIP," invented by Arakawa & Co., Ltd.(headquarters: Shibuya-ku, Tokyo; President Hajime Arakawa), has won the "Long Life Design Award" in the "Good Design Award 2022" hosted by the Japan Institute of Design Promotion.

The LONG LIFE DESIGN AWARD has been developed for many years through dialogue with manufacturers and users, and society, and is an award for honoring designs that will become the cornerstone of living and society and that are desired to continue to play a role in the future and designs with the power to continue to be a standard beyond the value that changes with the times.

Evaluation comments by the jury
The history of Arakawa Grip began in 1975 with the development of the world's first "gripper mechanism" that could be fixed in any position by inserting a wire cable into a metal fitting. Initially, it was used as hooks for hanging paintings in museums in Japan and abroad, but later the system was widely applied to store shelves combined with picture rails, hanging pipes, wire railings, bird damage prevention and greening wire cables, and so on. This was made possible by the wide variety of design variations, with 500 items listed in the catalog and 300 in production at any given time. The development of a wide variety of products based on the basic concept of "wire cable fixtures using ball bearings" has expanded the range of applications of the system, which is thought to have led to the realization of long-life designs. It should also be noted that all products are designed based on simple geometric shapes such as cylinders and rings. The system plays only a supporting role. The main role is played by the artwork or product to be displayed. The fact that all Arakawa Grip products are designed to be as unobtrusive as possible while ensuring a secure strength must be a factor in the longevity and popularity of Arakawa Grip products.