We have our own factory in Tokorozawa, Saitama located an hour from Tokyo. We perform manufacturing, assembling, inspection, and shipping to provide quality control.
All wire grippers are inspected by inserting the wire into the grippers after assembly to check the products' functionality at the factory.

A tensile tester is installed at Tokorozawa factory so we can inspect the products at any time.In addition, we may provide a durability/weight test through a third-party public institution depending on the purpose of the product.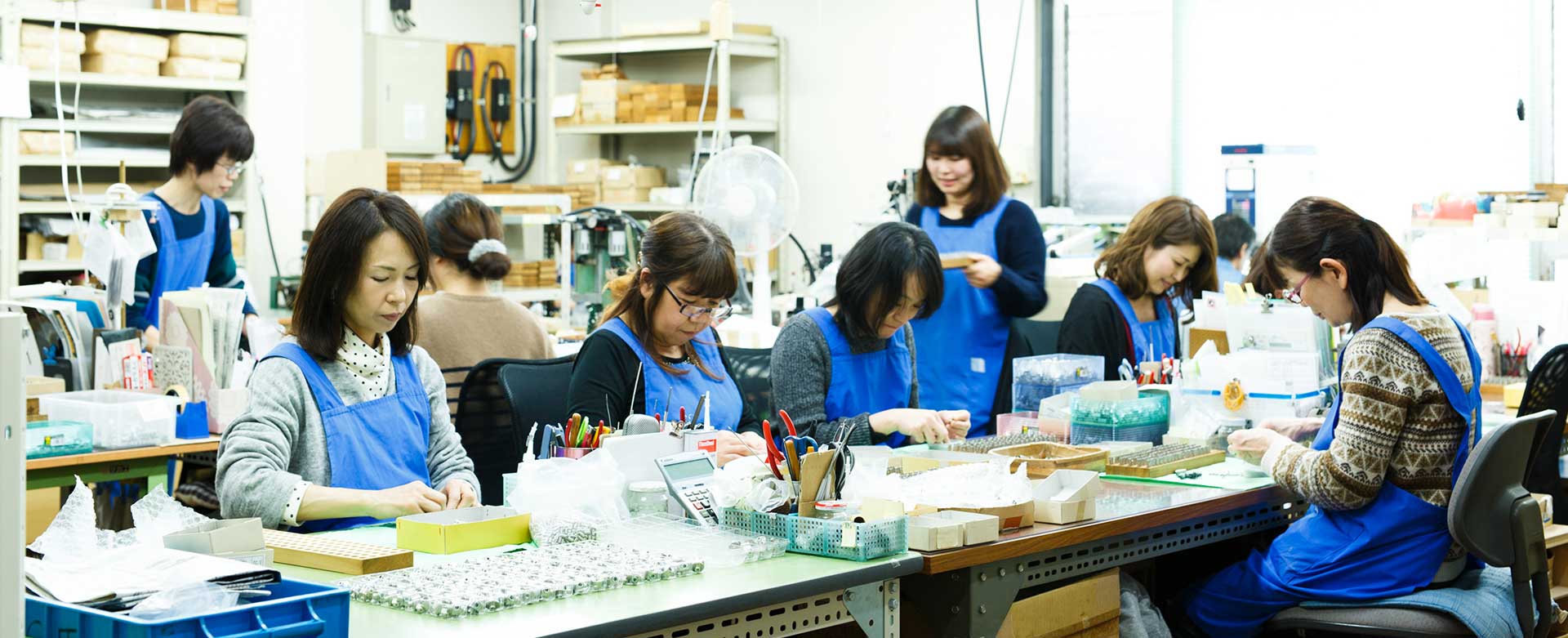 We guarantee the quality of all of our products. Our products have a wide range of performance and can hold up to nearly two ton.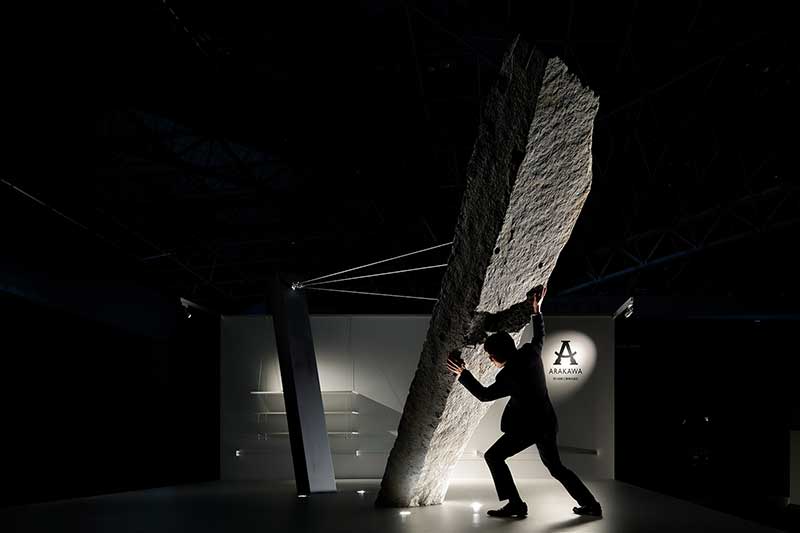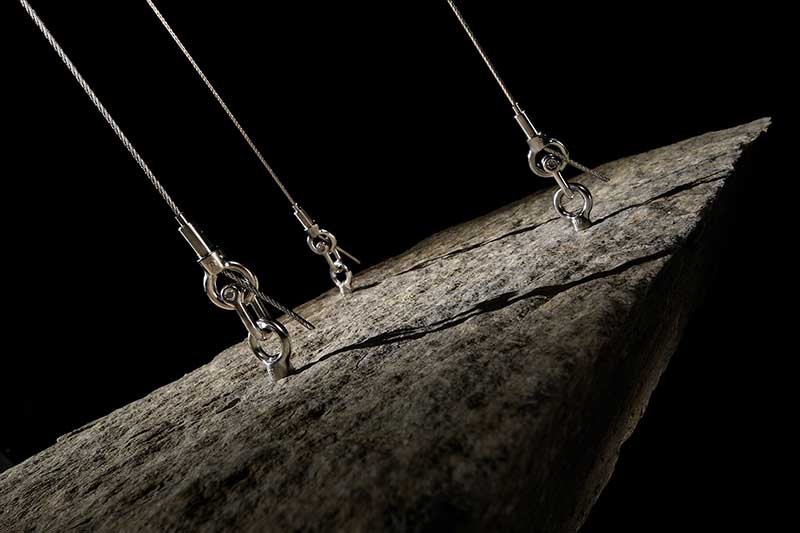 JAPANSHOP 2016
An installation usesing approximately 1.5 tons of stone
Design: Yukio Hashimoto
Photo: Nacasa & Partners